Winter Shipping Assurance
One (1) Winter Shipping Assurance (WSA) covers up to six (6) plants for any single shipping week (Sunday through Saturday). Auction orders must have their own WSA. WSA must be purchased NLT Saturday at midnight of the week you place the order for it to be combined with the plants you purchased in that week. WSA is non-refundable. Add this to your order if you are worried about your plants traveling through cold weather conditions!
We strongly recommend adding WSA if your local HIGH temperatures are below 55 degrees Fahrenheit in your location.
TEMPERATURES WILL NOT BE CHECKED, HEAT PACKS WILL NOT BE INCLUDED, SPECIAL PACKING PROCEDURES WILL NOT BE FOLLOWED, NOR WILL WE SHIP ON CERTAIN DAYS UNLESS WINTER SHIPPING ASSURANCE HAS BEEN PURCHASED.
Damaged plants will NOT be replaced if damage is deemed a result of cold temperatures and WSA was not purchased.
When you add WSA to your order, we'll personally check the weather conditions and take all necessary precautions to ensure that your plants arrive safely. This includes, but not limited to, using heat packs, special packing procedures, shipping on specific days. If, in the rare event, your plant doesn't arrive safely and WSA was purchased, please submit photos of your full plant, specific damage, and the packing slip from inside the box showing the "wrapped by" and "packed by" stamps/initials to support@stevesleaves.com. We have packed and shipped plants throughout the country for many years and determined that adding WSA is a necessary step that must be added to an order, in order to cover the additional costs of labor & supplies.
We do hope you understand and appreciate our dedication to providing our customers with exceptional plants and outstanding customer service.
***Remember, even though your area may be slightly above our recommended temperatures it is likely that your package from Texas will go through states or areas that have lower temperatures. As such, if damage is deemed due to cold temperatures & WSA was not purchased, the plants will not be replaced. However, one of our amazing representatives are certainly happy to assist you in helping the plant return to its former beauty and health.
For more information please visit the WSA FAQs page.
By purchasing this plant, you are agreeing to the terms and conditions of this sale. For more information, please visit our FAQ and What to do when your plant arrives guide.
Purchase Winter Shipping Assurance to protect your plant against harsh winter weather during shipping.

We Keep Growing
Check out our weekly inventory updates for the newest in-stock plants.
See What's Available →
Packed with Care
We've perfected how we package and ship your plants with the utmost care.
How We Ship →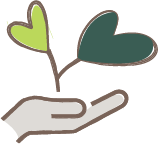 Satisfaction Guarantee
We know you'll love your new leaves. But we still guarantee most purchases.
Learn More →